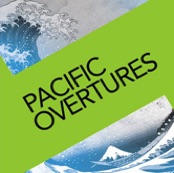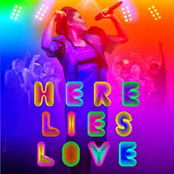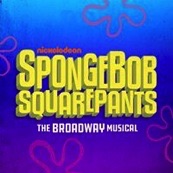 "Pacific Overtures has certainly never been funnier. It helps that it has such winning comedic performers in breakout performer Loh, whose flustered novice is one for the ages. Loh brings the same performative acuity to all his roles here (pulling quadruple duty as a warrior, a sailor, and a Russian admiral) and the play is richer for it."
"There are some standouts. Kelvin Moon Loh as the comic Russian Admiral (in "Please Hello") who issues a warning ("Don't touch the coat!") to anyone bedazzled by his uniform."
"One of the most ingenious songs from this or any other Sondheim work is the Rashomon-like "Someone in a Tree," recalled by an old man, who witnessed the events as a young boy, and by a warrior (Kelvin Moon Loh) who hid beneath the floorboards, listening. It's an absolutely transporting vignette, beautifully performed, that blurs actual history with unreliable memory from three compromised perspectives."
"As a DJ (the excellent Kelvin Moon Loh ) looks down from his perch, what enfolds is the all-too-familiar account of a Third World country Shanghaied by corruption and self-indulgence."
"All parties end, alas. Or should we say hooray? In any case, a disco beat doesn't rest as comfortably in the reign-of-terror sections. And for the finale, the production shifts into a folkie, "Guantanamera"-esque mode, an ode to the triumph of the Filipino people, in which the man we have hitherto known as our D. J. (the protean Kelvin Moon Loh ) is transformed into a guitar-strumming troubadour."
"A gorgeous acoustic track follows called 'God Draws Straight,' performed by Loh, its lyrics lifted from oral testimony of participants in the People's Power revolution that forced an end to the Marcos regime."